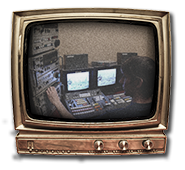 Why Work With Us
Vidfilm is run by professionals with decades of experience in analog and then digital broadcast TV.
We can offer the best advice for each era, with knowledge of how equipment such as legacy broadcast TV and film cameras were set up and used.
Our reputation for prompt advice and delivery, and our attention to detail will help you stay on schedule and meet your commitments.
We're also easy to talk to and happy to take the time to give you the result that you need. Have any questions? Don't hesitate to give us a call on 0417 327 927.