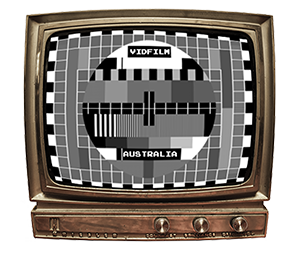 About VidFilm
At VidFilm Australia, we offer authentic, hard to find props for film and TV productions, music video clips, TV commercials, advertisements and photo shoots. We are based in Melbourne, Australia.
Authentic retro equipment for hire
Our radio, film, and television equipment covers many historical periods starting from the 1930s until the early 2000s including a wide range of genuine audio-visual items from the 60s, 70s, 80s and 90s.
We are happy to help you find exactly what we need and can also supply skilled operators for props that require them such as studio film and video cameras.
Retro equipment expertise
With our decades of experience in analog broadcast television, we can help you create an authentic experience that reflects the period of your production. We are always happy to work with you and make adjustments to achieve the desired outcome.
We have supplied props for well known Australian TV shows and movies, including Dancing with the Stars (Ten Network), The Newsreader (ABC) and La Brea (Nine Network).
Test and tag service
VidFilm can provide test and tag compliance for props that are operational. We can also deliver, assemble and disassemble items.
Film and video transfers
In addition, we transfer many video formats, including many rare formats for equipment that is now hard to find.